Welcome to Twin Oaks Equine Veterinary Services
Your Equine and Large Animal Veterinarian in Santa Clarita, CA
Call us at 661-575-5330
Equine Emergency? Read no further and call us right away!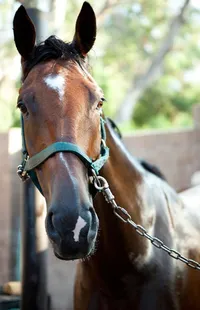 Twin Oaks Equine Veterinary Services offers comprehensive services from emergency care and routine preventative care to highly specialized lameness diagnostics. Twin Oaks specializes in the performance horse industry. We believe that an injured horse should not have to travel long distances for expert veterinary care. At Twin Oaks we are able to bring to you the most advanced diagnostic equipment to your door, enabling us to help your horse on the spot. We service the greater Los Angeles area and the Santa Clarita Valley.
Twin Oaks has been serving the veterinary medical needs of Santa Clarita horses and large animals since 2012. Committed to our clients and their horses, we aim to provide the highest quality of equine veterinary care and offer excellent service to ensure the health and performance of every horse we serve.
We have a number of resources for you to learn about how to take better care of your horse or large animal. Browse around and look at our articles and services. The best veterinary care for animals is ongoing nutrition and problem prevention. If you want to ask a question then e-mail us and we'll promptly get back to you. Our Santa Clarita office is very easy to get to, and you can find directions on our Contact Us page. You can also subscribe to our newsletter which is created especially for Santa Clarita horse or farm animal owners. In between your veterinary visits, your horse can benefit from you reading these free informative articles.
Dr. Rachael Sachar, DVM
Equine and Large Animal Veterinarian |
Twin Oaks Equine Veterinary Services
661-575-5330